Crime Scene: A Chicago Anthology
Devised by Anthony Moseley
2013
Directed by Anthony Moseley
Set by John Wilson
Lights by Jeremy Getz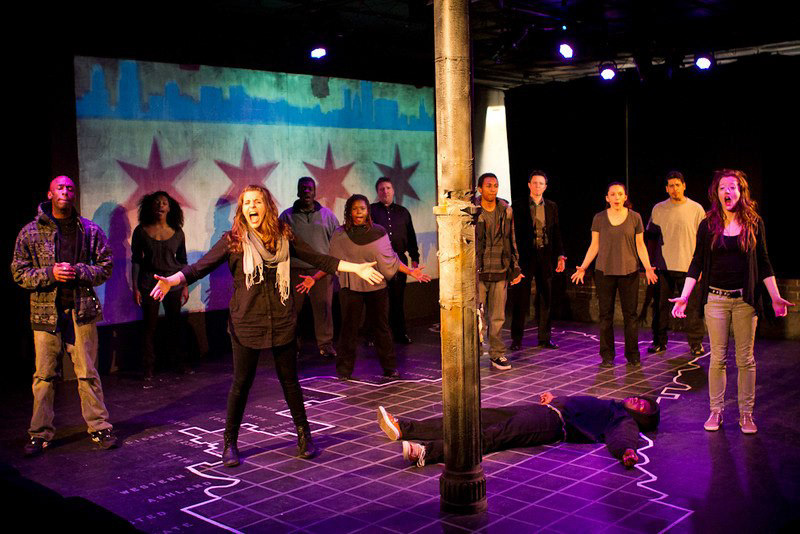 Crime Scene: A Chicago Anthology was a new play created by Anthony Moseley and Collaboraction in response to Chicago's epidemic of violent crime.  
The ensemble played many roles, moving fluidly from victim to perpetrator to active members of the community. I wanted my costumes to span the breadth of Chicago's neighborhood styles, yet still have a unifying element - showing that we are all in this together. 
I chose a neighborhood for each ensemble member and dressed them to blend into that region of the city. All of the costumes were gray and black - a neutral palette to unify the ensemble.