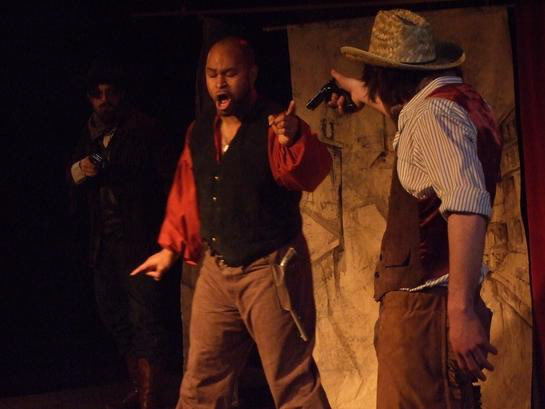 Titus Andronicus
By William Shakespeare, Directed by Beth Peterson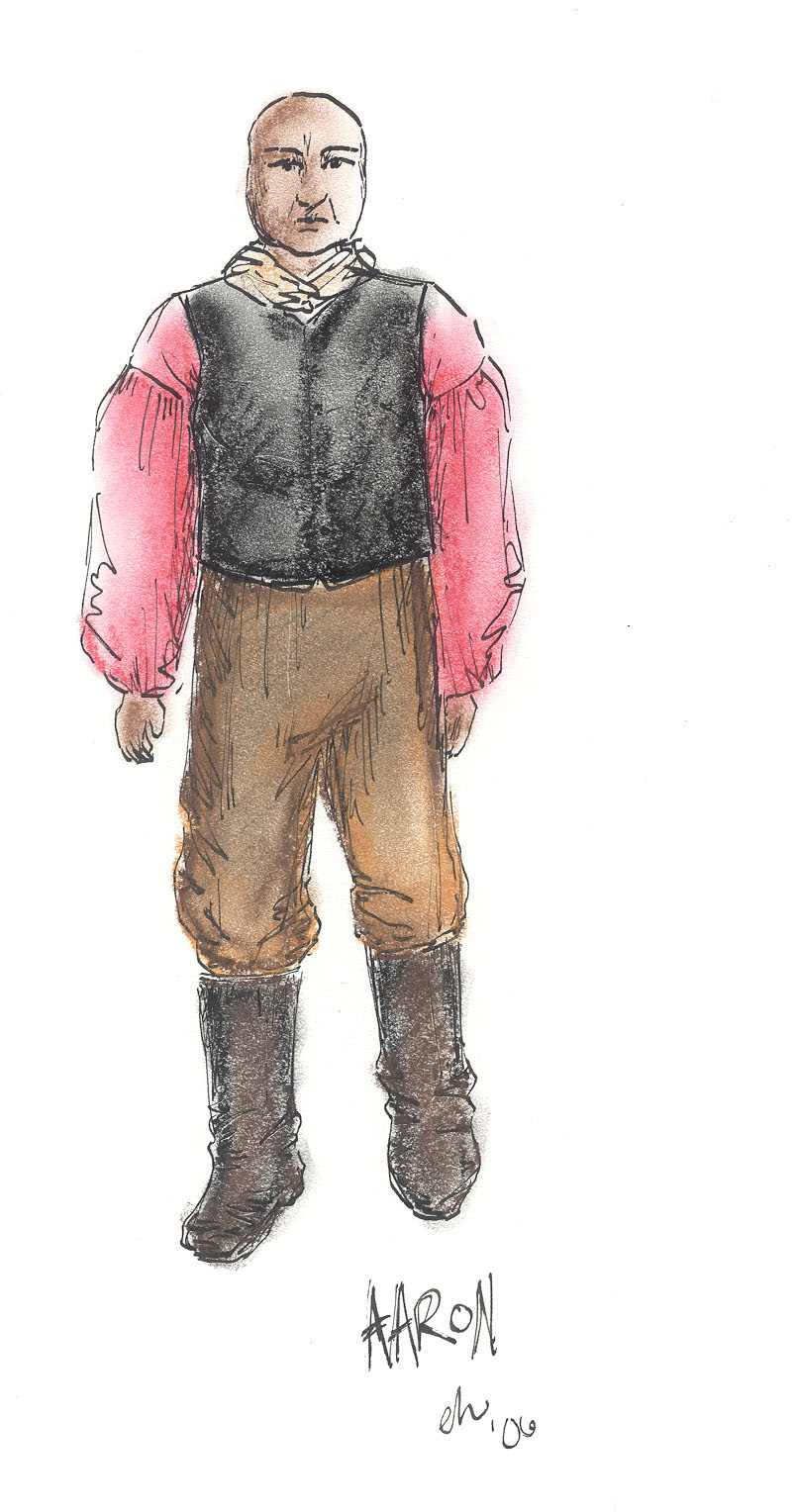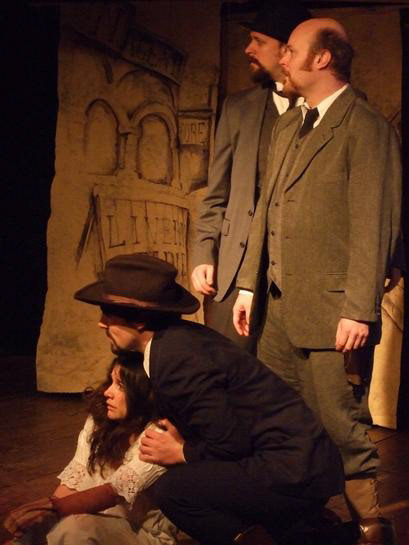 The production was set in the American 'wild west' when the government of the east was brought to the territories of the west.  
The Romans represented the eastern government and the laws of the cities, while the Goths were the 'lawless' pioneers and cowboys who traveled west to settle the territories when they were still 'wild.'
I dressed the Romans in clean lines, predominately navy and gray, with touches of white. The Goths wore rugged and weathered clothing, in an earth toned palette.